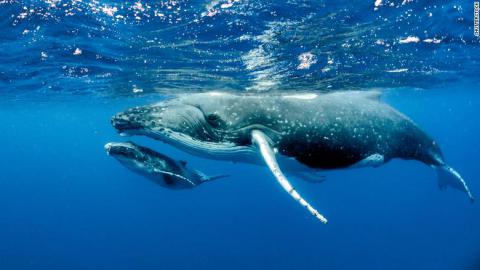 Why Whales More Resistant to Cancer
Cancer should be a near certainty for whales, the longest-living and largest mammals there are -- but scientists are finding that cetaceans are excellent at protecting themselves against the deadly disease.
Just how do they do that? It could all come down to good genes, according to a new study published by The Royal Society.
"The odds of developing cancer increase with longevity and body mass," explained lead study author Daniela Tejada-Martinez, a postdoctoral researcher at Thomas Jefferson University in Philadelphia.
Having more cells means having a higher probability that some of them may develop dangerous mutations as they grow and divide over the course of their life cycle.