We're Open With a Star Attraction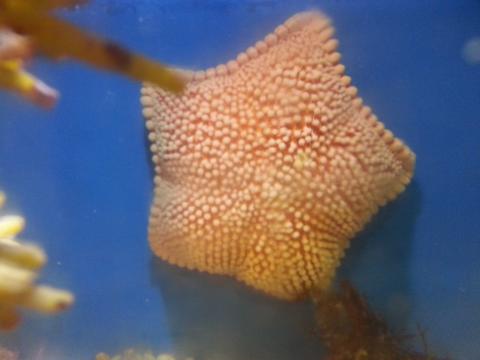 We're Open With a Star Attraction
HAPPY NEW YEAR
WE'RE OPEN!!
The Island Bay Marine Education Centre is now open every Sunday from 10 am to 3pm until the 18th of December.
The Centre has undergone lots of repairs and sprucing up over the Christmas holidays and we've added lots of new marine life to our displays.
This month we're featuring a pair of very rare Pentagon Sea Stars that were brought to us by our friend Keith who is a keen diver and very knowledgeable amateur naturalist.
Pentagon Sea Stars (Eurygonias hylacanthus) is considered one of the most handsome of all New Zealand starfish.
There is very little information regarding this species biology, natural history or ecology. It is rarely seen by divers although it is sometimes observed in small groups between 10-15m deep along the Wellington South Coast.
If you'd like to see this beautiful sea star in person, come along to one of our weekly Open Sunday sessions.
Recent Items