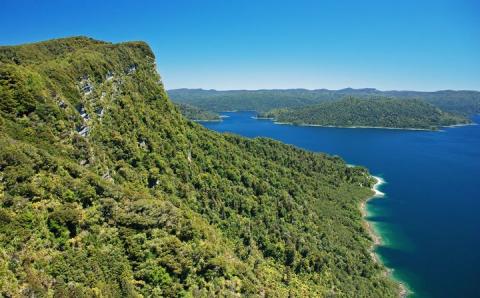 A New Zealand marine ecologist says an ancient sunken forest in the North Island may provide more clues about climate change over centuries.
The forest of trees, up to 2000 years-old, lies beneath Lake Waikaremoana in the heart of Tuhoe country, about 80 kilometres west of Gisborne.
The Niwa scientist, dive manager and acclaimed underwater photographer Crispin Middleton, has been working with New Zealand Geographic to document the forest.
He is described by Niwa as an "underwater magician" for his work documenting life beneath the ocean's surface and this time has turned his attention to a fresh water project.
Mr Middleton says it was more of a personal project outside his work with Niwa, but the organisation is now considering paleo-climatic research on the trees, similar to work being carried out on Northland swamp kauri where the rings on the trees are being analysed, which indicate historic climatic patterns.
"If you think about Lake Waikaremoana it's a place suddenly frozen in time." Read More.