Bernard Going Home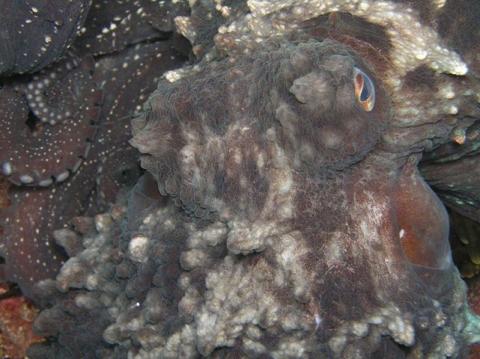 Bernard has been with us for about six months. When he was brought to us by local fisherman friends, he had a badly damaged leg. It was probably bitten off by a conger eel or a blue cod which are octopuses' biggest predators. His leg has now grown back and he's ready to go home.

If you'd like to see how Bernard copes with leaving the predator-free environment of his home at the Bait House Aquarium, come along to the Aquarium today for our Open Sunday. He'll begin his journey back to the sea when he's released into the Taputeranga Marine Reserve around 2.45pm today.

While there, you'll be able to see heaps of other fascinating animals from our front doorstep –Wellington's South Coast. You'll also be able to meet our award winning, friendly and knowledgeable volunteers.

We're open every Sunday from 10am to 3pm. Entry is $2 for children and $4 for adults.
Recent Items