The Real Sponge Bobs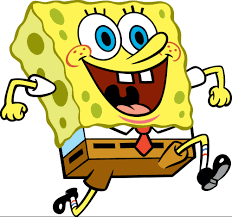 The beloved animated series, SpongeBob SquarePants, is the wonderful creation of animator Stephen Hillenburg. What you may not know is that Hillenburg is a marine biologist, graduating with a bachelor's degree from Humboldt State University in 1984, majoring in marine resource planning and interpretation.
After graduating from college, Hillenburg taught marine biology at the Ocean Institute in Dana Point for three years, from 1984 to 1987. During this time he created a precursor to SpongeBob SquarePants called The Intertidal Zone that was used at the institute to teach visiting students about animals in tide pools.
His comic character creation also opened the eyes of millions of children around the world to the undersea beauty and variety of real-life sponges and other marine life.
To learn more about this fascinating group of marine animals, click here to read a comic introduction to Sponge Bobs cousins.
Recent Items